COVID-19 Update - May 2021
Britannia Harrison and Rowley can confirm it is business as usual with the housing market All staff and clients can continue to play their part in reducing the spread of the virus by following the current guidelines.
Keeping Everyone Safe with our Video Surveys
Where required, we are able to use our Video Survey App to continue to supply quotations for any pending up and coming moves. Watch our video that shows you how this works.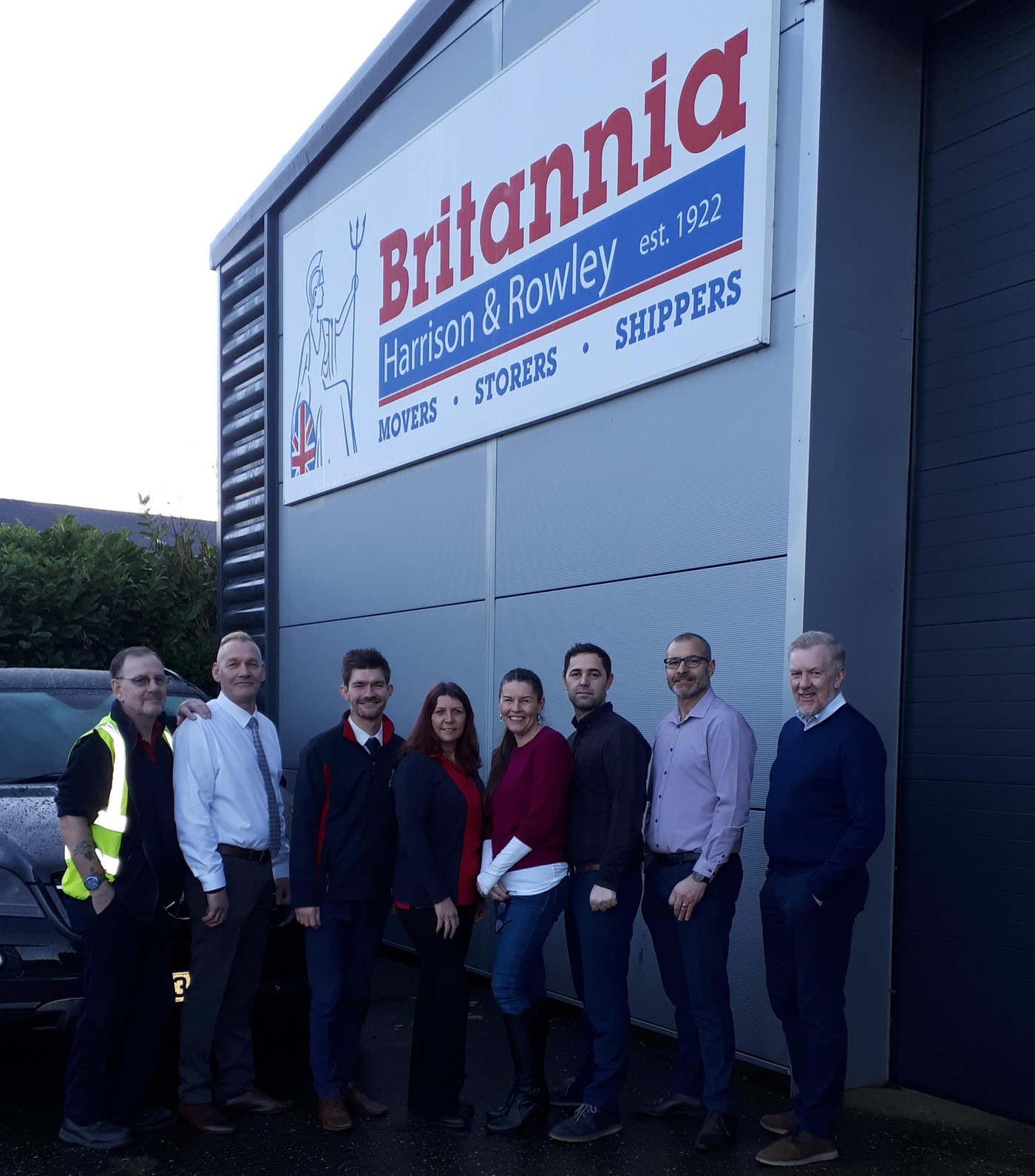 From left to right;
Dave Hartley – Warehouse manager
Paul Coe – Sales Surveyor
Luke Coe – Sales support
Shirley Grantham – Administration
Livia Benova – Accounts
Alberto Collacone – Operations Supervisor
Vinny Byatt – Branch Manager
James Williams – General Manager
What we do
This is the team working behind the scenes at Britannia Harrison & Rowley removals. These roles involve organising and scheduling the removals within Harrison & Rowley and Pink & Jones, taking care of invoices and accounts, liaising with customers, handle all aftercare, work with loss adjusters, maximising the potential of our workforce, delivering a first-class removal service, organise the warehouse containers being loaded and unloaded, and much more.
We operate large fleets of vehicles so it is our responsibility to facilitate all removals efficiently and at the request of our customers. All our team have decades of experience and a deep understanding in all aspects of removals and storage, so we can ensure every removal, whether local, European or international, will be provided with 100% from start to finish.
Our friendly and dedicated team here at Harrison & Rowley work around the tricky scheduling that moving provides, and ensure that we can give everyone who chooses our removals an exciting and stress free experience.
Home Survey
Complete the form below to get your Home Survey arranged
UK Quote
Complete the form below to get your UK Removals quotation
Self Storage
Complete the form below to get your Self Storage quotation
International Removals Quote Request
Complete the form below to get your International Removals quotation
European Removals Quote Request
Complete the form below to get your European Removals quotation
Call Me Back
Complete the form below and we'll call you back to discuss your requirements
Shredding Quote
Complete the form below to get your Shredding quotation